The greatest action is occurring in your sign – so August won't be dull!
Your ruler, revolutionary Uranus, turns retrograde Thursday, August 19, and life begins to calm down. You've had shocks to your system, and are still reverberating from losing a friend. August is a profound month for you – beginning now – as you realize more than you ever have. (And you were already the sign of genius.) You are singled out, of all the signs, to receive this divine knowledge through a double Aquarius full Moon, occurring Friday, July 23, and then again, directly following, Sunday, August 22. Both in your sign of Aquarius! This is a unique event, and a blessing. Although it won't feel comfortable.
And that friend you lost? She / he still loves you.
Fortunately, you have planetary help coming from your seventh relationship house. Sun, Moon, Mercury, and Mars, all positive forces. At a time when relationships have been a challenge, this could not come at a better time.
In your sign of Aquarius you have lucky, profitable Jupiter in retrograde as of Wednesday, July 28, Saturn retrograde, and those two full Moons. All in your first house, too.
Aquarius is the sign of miracles, as well as of the future, remember. Emotionally it's a bit tough, however.
A wild square off between you and others concerning property finishes with a bang. Look for the days around Thursday, August 19, when your ruler Uranus goes retrograde in your fourth house of home and family. Partners have been caught up in their dramas. A particular man really, really helps you. What relief.
Rather than utilizing more oppositional energy, your time is better spent in reflection and spiritual pursuit. It takes patience, and trusting in partnerships. And respecting the values of your twelfth house. Reconnecting with the divine is your road to success this August.
In general, relationships go better, due to the activity in your seventh house.
In here, traditionally ruled by partnership-oriented Libra, you have:
Life-giving, awesome Sun
Brilliant thought-planet Mercury as of Tuesday, July 27
Sexy, powerful Mars
A generous new Leo Moon Sunday, August 8
Your seventh house rules:
Marriage
Love and business partnerships
Soul mates
Business partners
Best friends and peers
Professional joint partnerships
Contracts
Legal matters
All collaborations
Relating and relationships
Bitter enemies in the open
You reach a new agreement, in love or business, even in legal, during August 4 – 12. The new Leo Moon Sunday, August 8, plus or minus three days, is a very generous Moon. So this will go in your favor and be a positive for you.
Some intense old partnerships return to your life – or pop up for even a day. It's a very surprising time and happens all in your own home. It seems you are more free to move around after Thursday, August 19 when your ruler Uranus goes retrograde in your fourth house of home.
You will have missed some friends, and some friendships are frankly battered. Follow your heart now and you can't fail. You find out you were misinformed about a particular loved one. Speak the truth, and you clear the air. The internal doubts of the last few years slip away, and you find yourself a renewed person.
Relationships, for sure, dear Aquarius, have taken a back seat to your work.
You don't have to give me all the reasons – I understand completely.
Request help from your partner or partners, and you shall receive. You can't, and you shouldn't have to, do it all by yourself.
Partners begin to do more on their own and contribute on their own behalf. You feel 100% more supported.
Success! As you begin, essentially, what is a new life.
Fantastic mentors also begin appearing now. You will love this. You have been going by your own light for so long. August brings you a huge spiritual mentor and a huge career mentor.
An incredibly helpful aspect to this is your finances improving as August ends. You, who have been worried so much about money, will find this a great comfort.
However hard on yourself you are (and you are), and however the amount of work you have to do to stay in your good place, you've got to admit that you're in a much more triumphant place than before.
Finally, your greatest dreams and wishes will be realized, and perhaps the best part is that you will not be doing it all on your own anymore. Welcome what others can give you.
And give love a chance. You've had some major relationship pains and problems so I wouldn't be surprised to hear that you're wary. But times, they are a changin', and people are going to start going easier on you. The time you have had of it though – it would test anyone's patience.
Believe in the one who can come flying – to you.
You are one of the most perceptive signs, and if you go with your first, brilliant impressions and ideas, you will never go wrong.
This will help you in business dealings over the next two weeks. (By Napoleon Bonaparte): "Never interrupt your enemy when he is making a mistake."
When Venus enters Libra on Monday, August 16, she is in the perfect place, you get luckiest by just asking for what you need – that's it! Don't play humble or shy.
Your first impressions and instincts are genius, and your success is achieved by sticking with them through thick and thin. Whereas your Sun nature can make you impatient and impulsive, your success is in knowing the right time to strike, the right time to retreat.
This, as well as a shockingly clear revelation you've just had, is how to bring the greatest luck into your life now. I wish I could bottle this experience for you. You'll need to remember it again and again throughout the month of August.
Put self-cultivation at the top of your daily priority list. Honestly, I advise you to adhere to your chosen spiritual practice on a more regular basis. If you want the benefits of evolution, you'll have to cooperate with spirit. We all have distractions, demands – a whole life full of reasons why we cannot find the time to retreat into our inner sanctum.
Until you consider this as vital to your well-being as the need to eat and sleep, you are likely to be eternally restless and dissatisfied. You are a magician. A spiritual routine that suits your temperament, practiced every day, is the most trustworthy path to freedom.
Is it time for your own reading, Aquarius?

Welcome to our SUMMER SALE! 20% OFF! (ends September 5.)
For your 20% off reading with me by phone, click here to email my assistant Viola, or call:  viola@madalynaslan.com / 212-631-5844.
YOUR DESTINY DAYS   Aquarius Sun and Aquarius Jupiter, your destined times are:
(EST) Friday, July 23 after 8:12pm; all of Saturday, July 24; Sunday, July 25 until 11:30pm; Friday, August 20 from 4:49am; all of Saturday, August 21; until 8:43am on Sunday, August 22.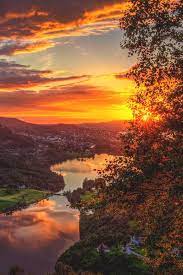 The poem I really LOVE for August, so I want to share it with you, is Dark August by Derek Walcott.
So much rain, so much life like the swollen sky of this black August. My sister, the sun, broods in her yellow room and won't come out.
But the poem for this August, 2021, for you and your horoscope this month, is An August Midnight by Thomas Hardy.
A shaded lamp and a waving blind,
And the beat of a clock from the distant floor.
Brilliant. As are you, my dear Aquarius. Happy August!
I look forward to our talking again. So you don't miss my helpful wisdom, articulation of what you're going through (and what to do about it), insight and meditations, please stay in touch via my options below. CREDIT CARDS now accepted in addition to PayPal.
The price for membership is $5.95 now.
This is a one time payment for one month of access to the horoscopes.
The price for membership is $14.95 now.
This is a one time payment for three months of access to the horoscopes.
The price for membership is $42.00 now.
This is a one time payment for one year of access to the horoscopes.
This is a monthly recurring membership, meaning that you will be charged every month until you cancel your membership through the website. If you do not wish to be charged monthly please choose one of the single payment options.
Still unsure? Read some reviews to see what Madalyn's clients rave about! And check out Madalyn's appearances in the press.